Family Background
Pastor Haussmann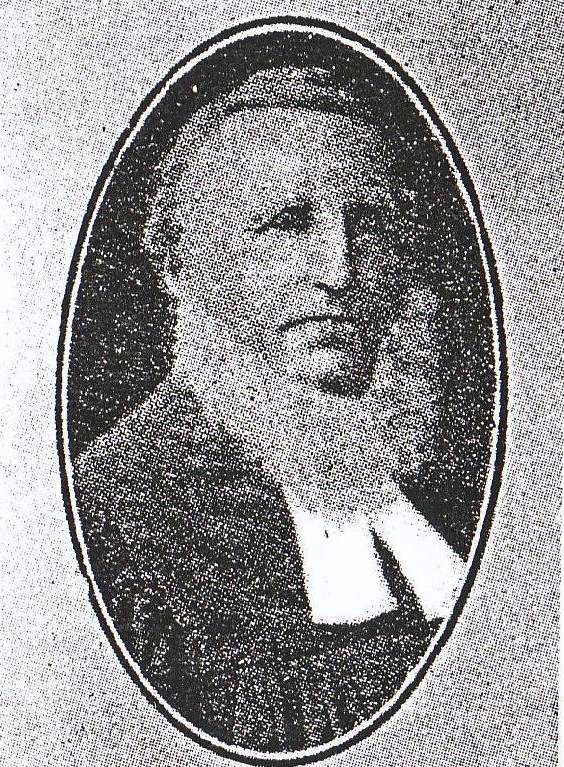 Source: Gunson 1960
Attack at Burpengary
During an attempt to set up an outstation at Burpengary in 1845, Hausmann was speared, which later troubled him much, and his leg became increasingly lame. He and the other missionaries worked in pairs to establish outstations at Humpy Bong (Redcliffe) and Burpengary. One day at the Burpengary outstation Aborigines surrounded the station, waited till Haussmann was alone, then called him outside where he was attacked and wounded. He described the attack:
Further career
Victorian years
Despite the fact that Queensland paid no ministers' stipends, he had returned to south Brisbane in 1862 because,
German settlers arrive in Queensland
Amidst a rapidly growing population of German migrants Pastor Schirmeister, at Zion Hill since 1857, had become the only Lutheran pastor in Queensland (from 1858 to 1861). He now formed a new congregation in South Brisbane, with a church on an acre of land at Stanley Street, and recruited Haussmann as pastor of the Nazareth Lutheran Church.
Settlement at the Logan River
During his time as pastor of Nazareth (1862-66) Haussmann became involved in settling a further wave of German immigrants in the Logan district.
After just one year, they asked Haussmann not to return because of his 'unconventional' approach. They wanted a 'true Lutheran pastor'. This 'true Lutheran' did not materialise until Pastor C.G. Hellmuth arrived from Hermannsburg in 1868.
We begin again where we ceased years ago
The table below shows the pastors of the Lutheran settler parishes in south-east Queensland, indicating Haussmann's direct involvement in six of them.
The early Lutheran parishes in South-East Queensland
Source: Hedges 1994
Map of the Lutheran churches in the Beenleigh area
Still on the old battleground
Despite Haussman's efforts, it appears that there were no Aboriginal converts in Queensland in the mid 1800s. The missionary effort in Queensland became dormant until it was revived in the late 1870s and 1880s by Hermannsburg Lutherans and Herrnhut Moravians.
Haussmann's grave at Beenleigh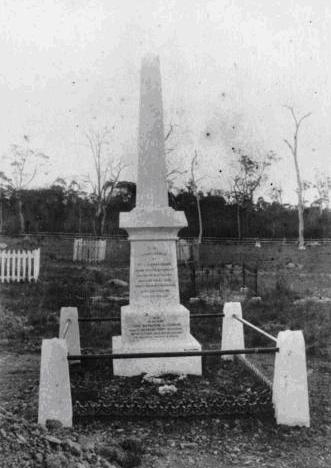 Source: Gill 1971, p.92
Haussmann's wish was fulfilled shortly afterwards. He collapsed during a service and passed away three days later on 31 December 1901. He is buried in the Beenleigh cemetery.